As many of you know, I am a big fan of Cannabis oil aka CBD Oil. The effects of it is amazing.
So what exactly is CBD Oil?
1. CBD Is Not Psychoactive
CBD (cannabidiol) is a compound found in cannabis and hemp. THC (tetrahydrocannabinol) can also be found in cannabis and it's this compound that gives marijuana its psychoactive properties. Most CBD oils are just that … the beneficial CBD without the THC.
2. CBD Oil Reduces Anxiety
Does your dog suffer from separation anxiety or noise phobias? CBD has been extensively studied for its effect on stress and anxiety.
3. CBD Can Fight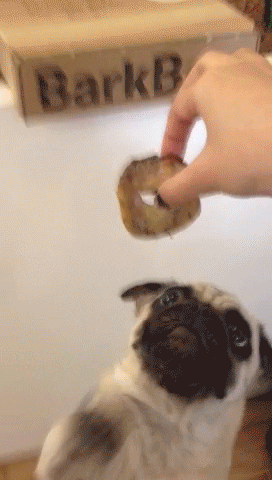 Cancer
CBD and other substances found in hemp and cannabis have been found to have an anti-tumor effect
4. CBD Can Treat Seizures And Epilepsy
It's estimated that up to 5% of dogs suffer from seizures. Most dogs with seizures are put on drugs such as phenobarbital and potassium bromide.
5. CBD Relieves Pain The cannabinoids in CBD work so well for pain that scientists are considering it as a new class of drug for the treatment of chronic pain.
6. CBD Increases Appetite And Helps With Nausea
If you have trouble getting your dog to eat, CBD may help. The National Cancer Institute reports that CBD increases appetite and carries this extra benefit, in addition to controlling cancer. In animal studies, CBD has also been shown to help with vomiting and nausea, even when they're the result of toxins and drugs.
7. CBD Promotes Cardiovascular Health CBD has been linked to heart health. Studies show it can reduce the damage from damaged blood vessels and irregular heart rates, protect blood vessels from damage and dilate the arteries, and reduce heart rate and blood pressure associated with stress and anxiety.
MaryMac's Doggie Retreat makes her own homemade Calming Treats for your K9 Companion. You can Order yours online at www.marymacsdoggieretreat.com now!